I think I'm a coffee snob now.
Or at least I'm learning to be. After trying some of the best coffee in the country on our recent punctuated trip to Portland, I'm actually starting to taste the difference between coffees.
Cafe on 1st, is a rather simple coffee shop in the Avenues of Salt Lake serving up some of the best coffee in the city. I've learned recently that many coffee shops burn their milk, taking away from the sweetness of a latte. I've also learned that dark roast doesn't mean there is more caffeine in the coffee.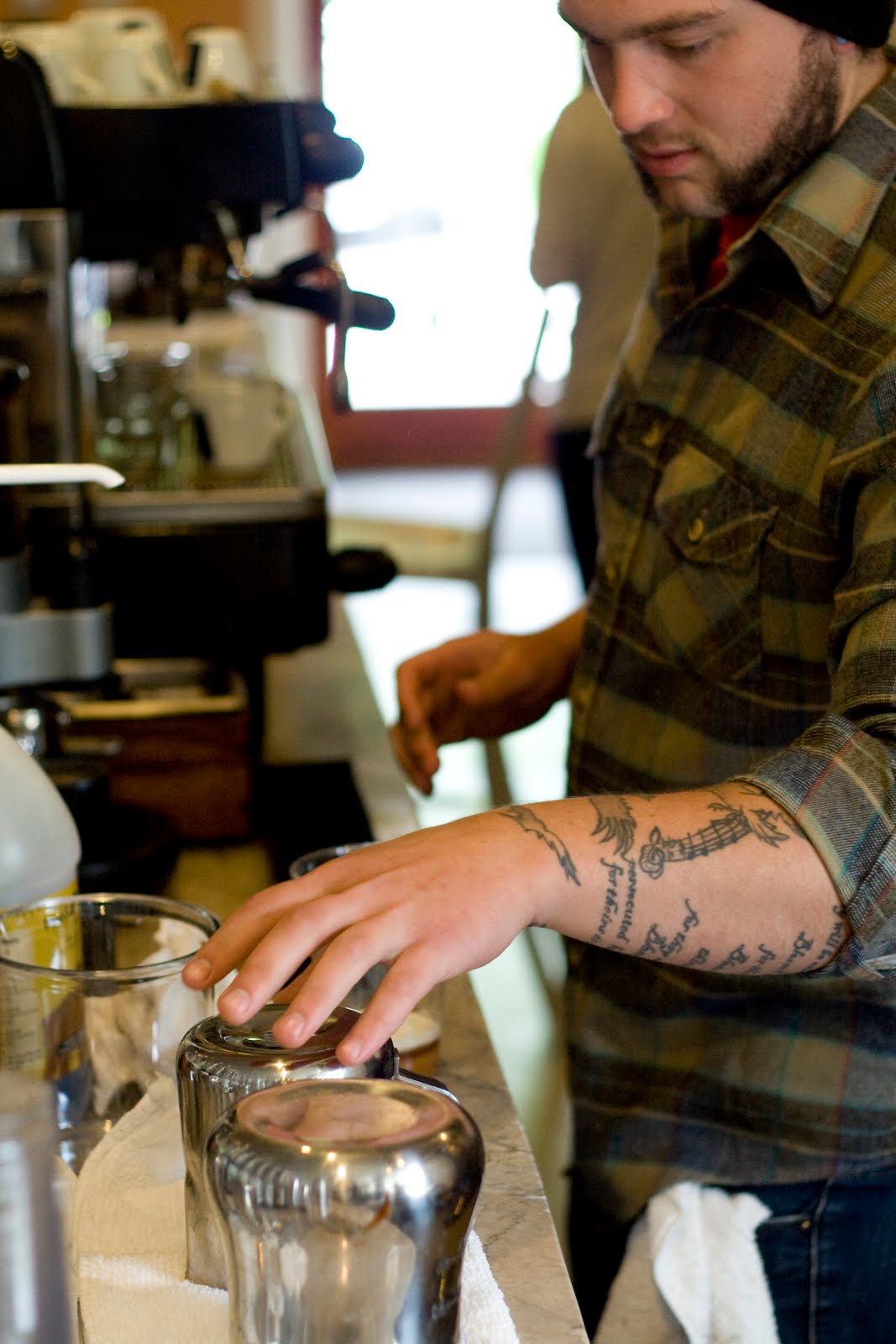 I'll keep learning but what I can tell you is that Cafe on 1st is doing it right and really caring about the art of a cup of coffee. They are currently brewing Lavazza. They also have some stellar baristas.
Cafe on 1st
39 I Street
Open Mon-Sun 7-9pm