If you want a classic Park City dining experience there's no other place.  Riverhorse on Main has been the place residents and visitors dine on those special occasions for over 17 years! With live music, fresh seafood, and a great drink menu, you just can't go wrong. And did I mention they have a second level patio overlooking all of Park City's historic Main Street?!  Summer nights don't get any better than this!
On a recent visit to Riverhorse we checked out the latest changes to the menu, highlighting more seafood and seasonally fresh items. We started with the ahi tuna duo and just kept ordering from the ocean from there.
Living in land-locked Utah, we don't have many chances for fresh seafood so we knew we had to try some of their favorites.  For entrees I went with the trout, a local find, while Josh went for the surf and turf.  Both were cooked perfectly, as our server Mike said – "There's something special about the kitchen here; it's like they sprinkle magic fairy dust on the dishes as they come out." He mentioned many of his guests comment on the trout as the best they've had and I must agree.
Riverhorse also has some great cocktails along with an extensive wine list. I recommend a cool summer cocktail to start and a glass of wine to pair with your meal.  We asked our server what pairs best with the dishes we were thinking of ordering and he had knowledgeable advice that proved it's worth- always a good sign!
What really took our nice evening out to the next level was the live music.  The night we dined at Riverhorse there was an exceptional duo playing.  We could have stayed for hours just listening while we ate and sipped. Alas, we had to relieve our babysitter but the evening couldn't have been better.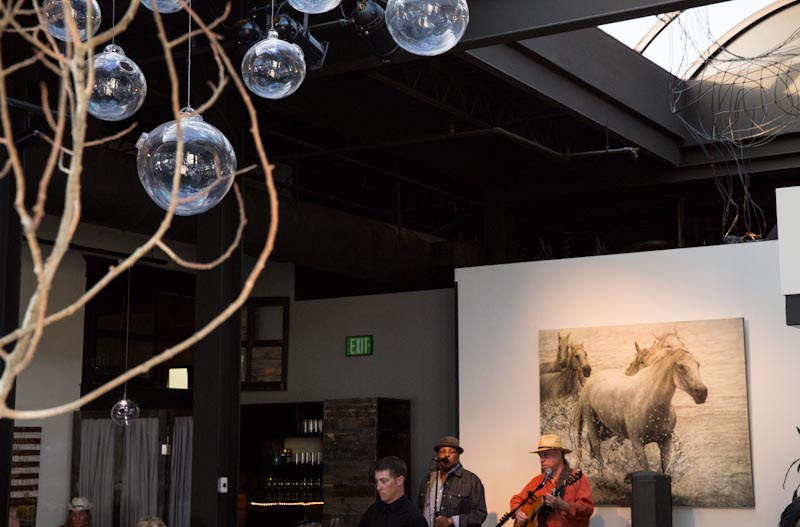 All aspects of a perfect Park City meal are met at Riverhorse. It's a classic spot but they keep making dining here just so enjoyable!
540 Main Street